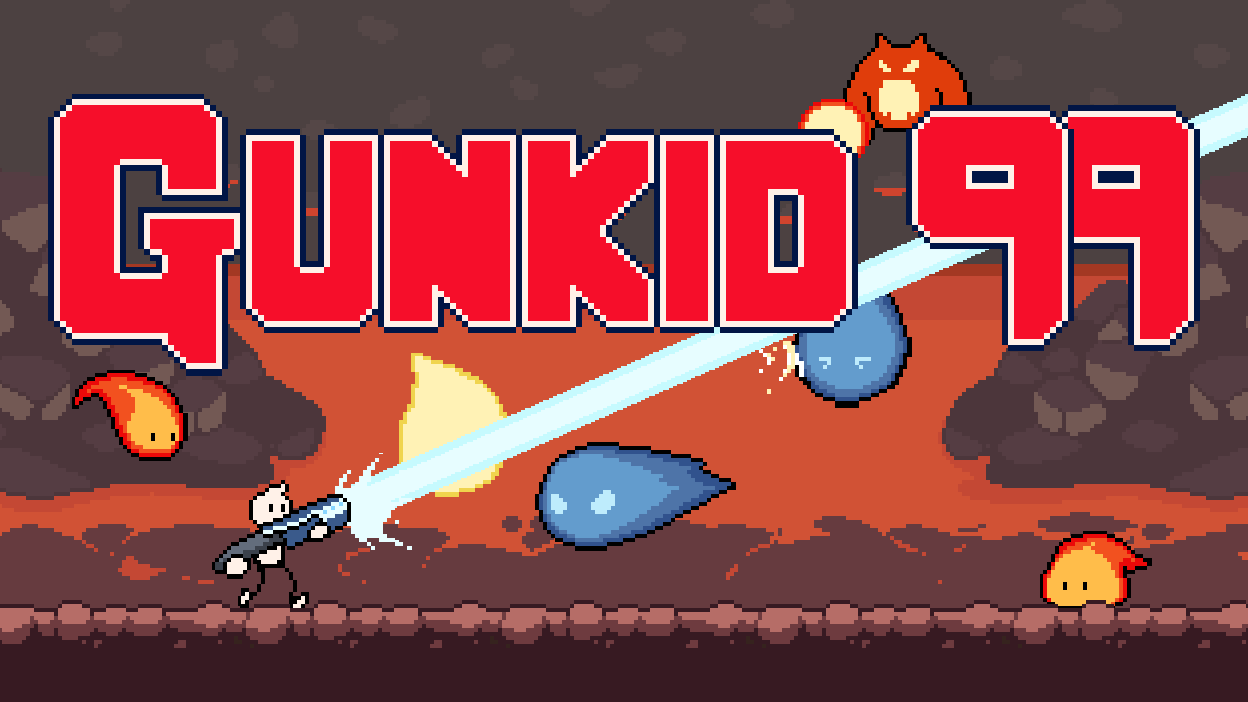 Gunkid 99 (Full Release!)
Gunkid 99 - Release date announcement!
---
Gunkid 99 is set for FULL RELEASE on March 13th, 2019!!
Watch the new trailer below:

Steam-keys are now available, though the game will not be playable on Steam until the release date. If you have any trouble redeeming the Steam-keys, do let me know!
Changelog:
- Small tweaks and changes made to better inform players about the difference between 'Normal' mode and 'Equipped' mode.
- Controller short-cuts added so that players can quickly get back into the game upon death.
Get Gunkid 99 (Full Release!)